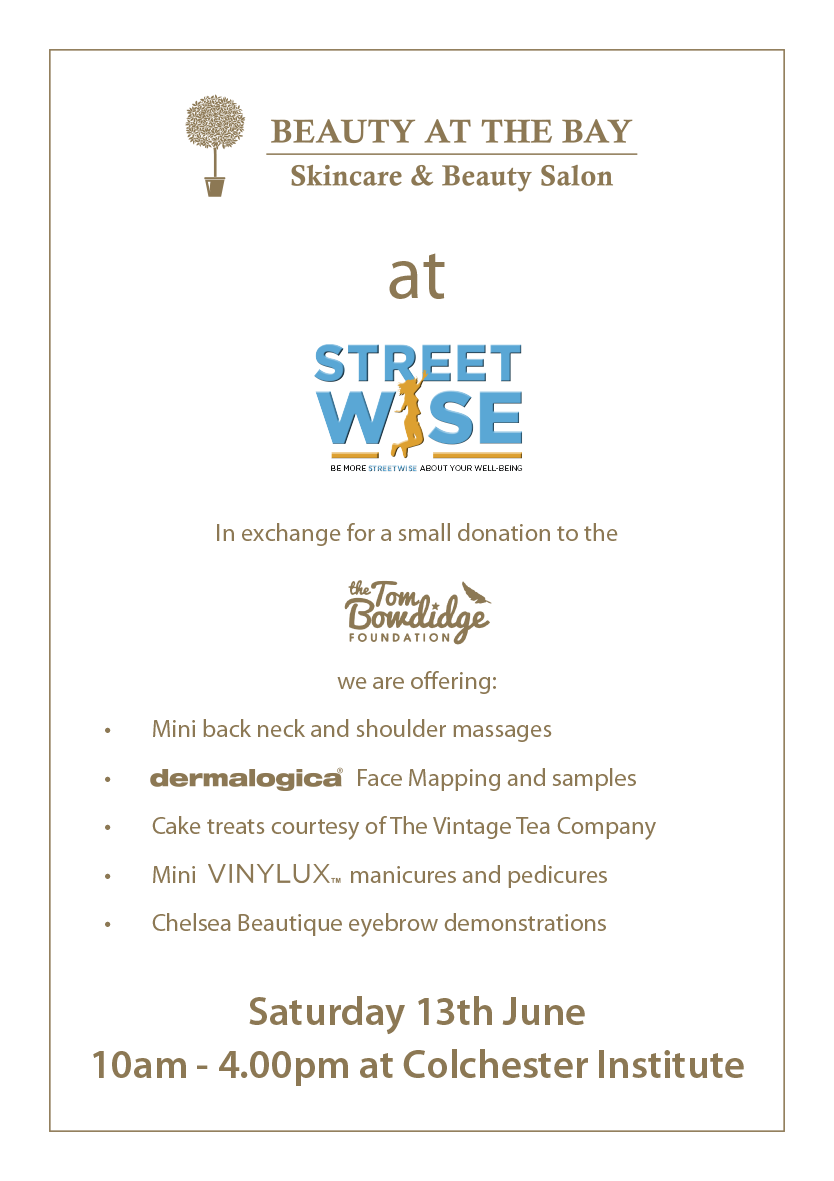 StreetWise Event
5th June 2015
Look out for us Saturday 13 June at The Colchester Institute! We have a 'pop-up' Beauty at the Bay in the main reception. Come along and enjoy taster treatments (With all money raised going to The Tom Bowdidge Foundation – our favourite charity!) and cake goodies courtesy of The Vintage tea Company.
Click here to find out more about StreetWise and how your could be part of the Worlds biggest Street Dance!
* The shop is fully manned and opened as usual!