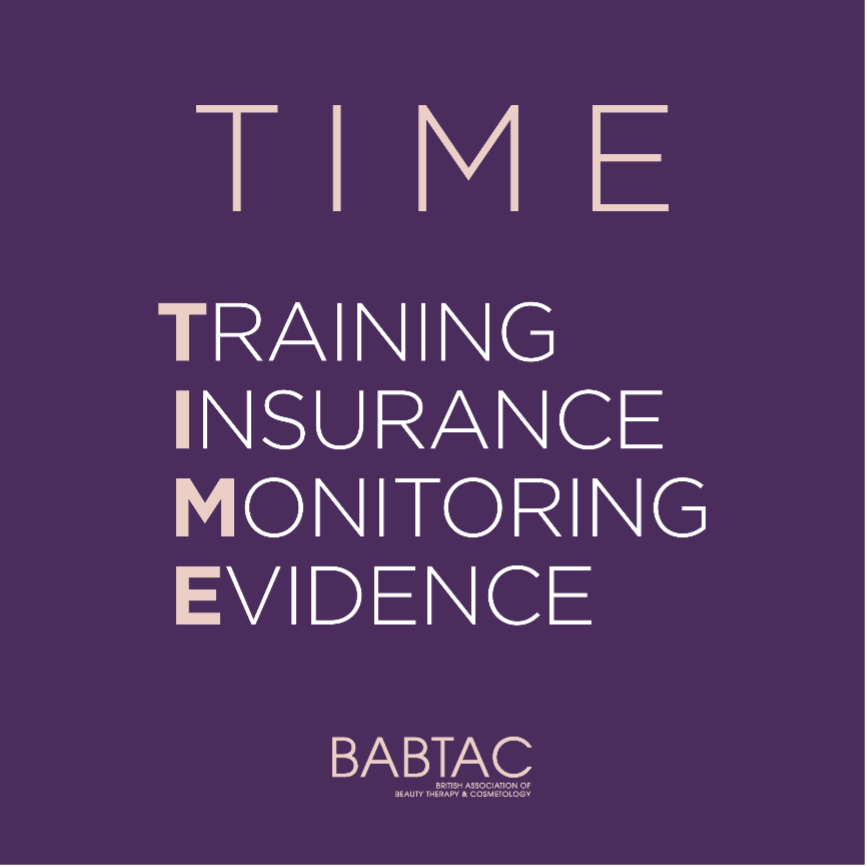 BABTAC x TIME Initiative
12th May 2023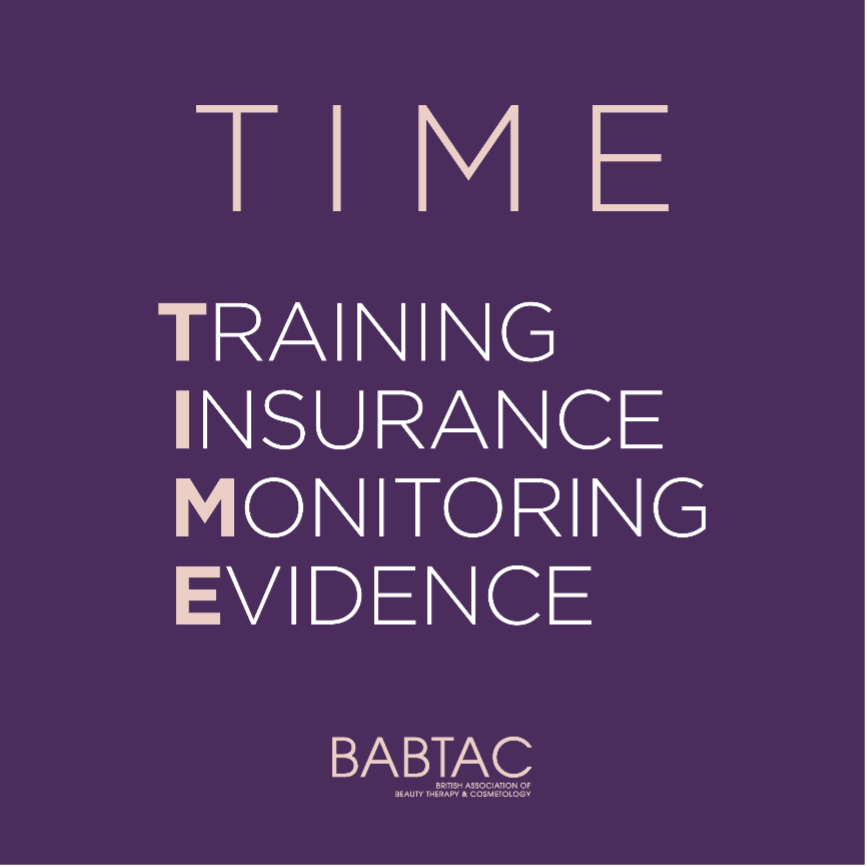 In January 2023, The British Association of Beauty Therapy & Cosmetology (BABTAC) launched the TIME campaign to help educate clients as to what they should be taking into account when looking for a Beauty Therapist and signposting consumers to salon safety.
As a Respected member of BABTAC and multi BABTAC award winner, salon owner Marie was invited to Parliament where the initiative was launched to hear all about it first-hand.
Why do we need the TIME initiative?
A recent survey carried out by Beauty Backed found that 56% of consumers believe the non-surgical cosmetics industry is regulated, however the truth is that there is currently no legislation that practitioners need to abide by. BABATC launched T.I.M.E as a regulatory checklist prompting consumers to ask the following of their therapist to ensure they meet a safe criteria:
TRAINING – What training and qualifications, including continual professional development (CPD) does your therapist have?
INSURANCE – is your therapist insured and who by?
MONITORING – Does your therapist carry out important pre and post appointment processes such as patch tests, consultations & aftercare?
EVIDENCE – Can your therapist provide certified proof of training and insurance and client testimonials?
How do we ensure your safety at Beauty at the Bay?
Training
We believe in continual training and development at Beauty at the Bay. The whole team have individual training plans as part of our 'Bay Bootcamp' – a system set up years ago by salon owner Marie to ensure continual professional development and consistency across treatments. Individual therapist training plans consist of both in-salon training and external training. This means that as a company we are committed to the development and continual learning of our team, which is in my mind essential, as the beauty industry is forever changing.
Education has been at the heart of Beauty at the Bay since its inception, when salon owner Marie said that if she were ever fortunate enough to have her own salon she would never become a 'blue rinse salon' – a salon that got stagnant, that stayed stuck in a rut, never advancing – and this philosophy remains at the core of the business today.
We keep a record of all of the training and qualifications achieved by our Therapists and should you have any questions at all, we are more than happy to talk you through our qualification and training procedures.
Ensuring your therapist is fully qualified to perform the treatments that they provide is extremely important to you and your safety, you should always feel able to ask – and that includes us here at Beauty at the bay
Insurance
At Beauty at the Bay, we have worked closely with an insurance broker to ensure that we are comprehensively insured for every treatment that we provide.
It is essential for your safety that the Therapist that you choose is fully insured, whether in a formal salon setting or someone who is working from home. If you are in any doubt, we urge you to ask.
We also hold a license from Essex County Council to enable us to provide needle-based treatments such as electrolysis, micro-needling and mesotherapy as well as a Massage licence from Trading Standards – which is a local requirement.
Monitoring
We use the Phorest booking app to pre send consultation forms ahead of your treatment. This enables us to assess your suitability for a treatment before you visit us to ensure that any contraindications are picked up on. For our more intensive treatments such as cryotherapy or advanced electrolysis, we invite you to join us for a complementary consultation prior to any treatment to allow us to determine that the treatment is suitable for you and to give you the opportunity to ask us any questions that you may have so that we can reassure you and answer any questions you may have.
We invite you in for Patch Tests for all treatments that require pre-treatment patch tests such as tinting and individual lash application. This is done in accordance with the requirements of our training company and our insurers and allows us to check that you are suitable for the treatment.
Aftercare is an extremely important element of your treatment and will always be given to you by your therapist directly after your treatment. Should you foget what has been said, simply give us a call – you can also find it on our website, under each individual treatment. .
Aftercare advice is given to make sure you get the most from your treatments, and help us to keep you safe.
Evidence
We keep records of our Insurance, Training and Continued Professional Development so if you would like to see any of these please just ask and your therapist will be happy to provide you with this. Every beauty business that you visit should be willing to share this with you on request.
If you follow us on social media, you'll see that we regularly share client testimonials, and if there is a specific treatment that you would like some client written reviews for then do not hesitate to get in touch and we will be happy to provide these for you.
In summary, we know it may be daunting to ask, but remember, any trusted professional will be more than happy to take the T.I.M.E to assist and share the above with you!