At Beauty at the Bay we believe that your time spent with us should focus on the inner beauty as well as the outer beauty.
With this in mind we have developed our own Beauty at the Bay colouring in sheets. Unlike some fads, this one is actually really good for you. According to clinical phsychologist Ben Michaelis colouring is a stress free activity that relaxes the amygdala-the fear center of the brain and allows your mind to get the rest it needs. Our colouring in sheets are available in salon, alternatively you can download the here.
As always if there is anything we can do to improve your experience at Beauty at the Bay we will, just ask.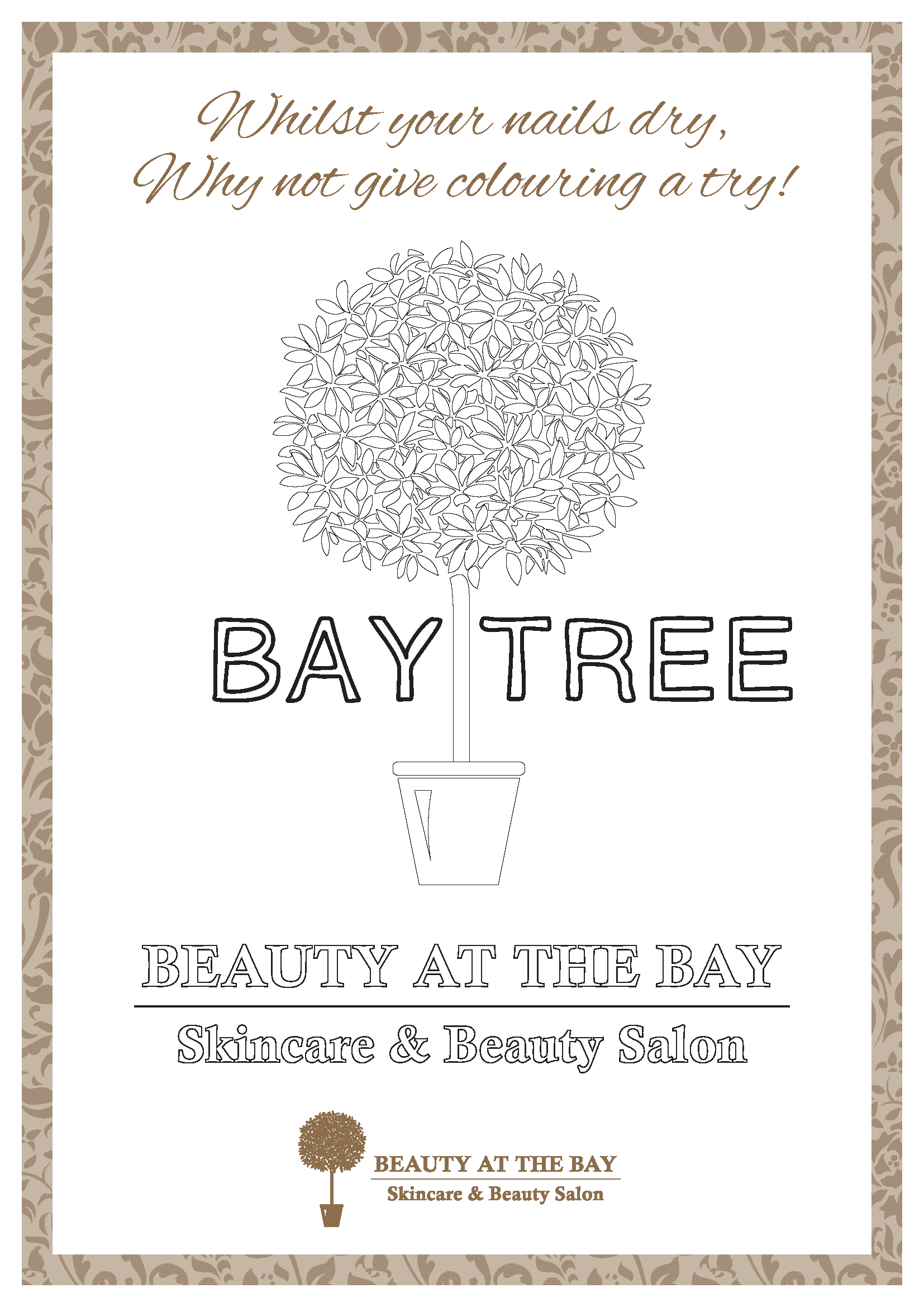 Download the Bay colouring sheets here…
Salon owner Marie was given the nickname 'busy bee' as a toddler as she was always on the go. Some things don't change and she has channeled this energy into the development of Beauty at the Bay. A recent addition to the salon to help cater for the increasing demand for larger party bookings is the relaxation suite 'The Beehive'. All of the team at The Bay wear honeycomb necklaces as a symbol of their strength as a team. If you book a party with us you will receive one too.